Celebrate a gourmet Christmas at the Ritz Paris!


| | | |
| --- | --- | --- |
| | A fairytale ambiance, gourmet gifts,DISCOVERand a festive apéritif: the Place Vendôme welcomes the Ritz Paris Christmas Chalet for the holiday season!   | |

From a majestic Christmas tree to theDISCOVER THE PROGRAMmagic of the Grand Jardin, the Ritz Paris is dressed up in all its holiday finery to enchant guests, from the very young to the young-at-heart.  

Make Christmas or New Year's anBOOK A TABLEexceptional gourmet moment: celebrate Ritz Paris style in the winter garden at the Bar Vendôme!  
Looking for a great holiday idea?SIGN UPPick up a few of our Chef's favorite recipes during a class in our kitchens at the Ritz Paris. You can even make Chef François Perret's Christmas log — with the chef himself!  

From its speculoos-flavored biscuit to itsGIVE IN TO TEMPTATIONmacadamia praline heart, the signature Christmas log by Chef François Perret is a showcase for traditional Christmas spices.  
What could be better than taking a littleOFFER A BIT OF THE RITZ PARISbit of the Ritz Paris wherever you go? Our new scented candles make a room feel like it's sitting right at 15 Place Vendôme.  
Black Forrest Log, Christmas madeleines,GO ON, HAVE JUST A LITTLE TASTEvanilla pecan cake…Celebrate Christmas with a wide array of festive pastries to suit every palate, by François Perret at Ritz Paris Le Comptoir.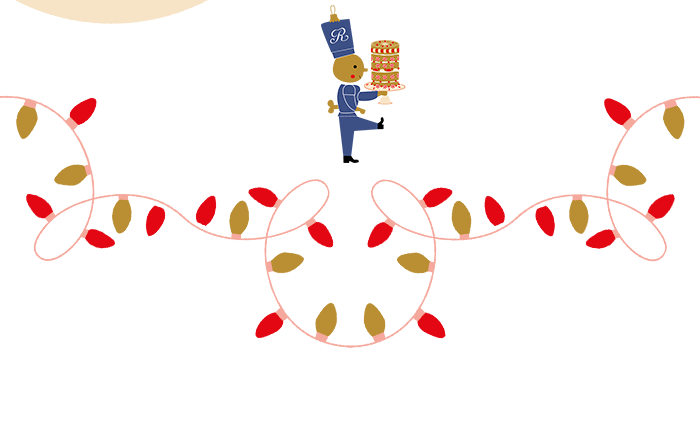 error:

Content is protected !!